Japan's Entry Ban To Include People From Zhejiang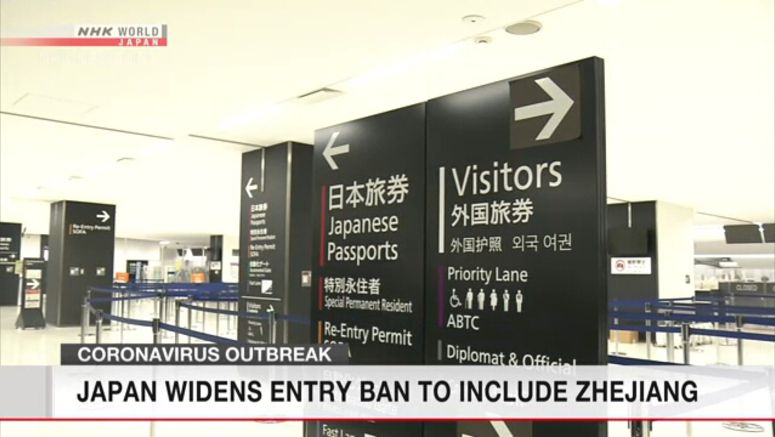 The Japanese government will broaden its entry ban to cover people from the Chinese province of Zhejiang to help curb the spread of the new coronavirus in Japan. Many cases of the virus have been found in Zhejiang.
Japan currently bans the entry of foreign nationals who were in Hubei Province within 14 days before their arrival in Japan, or those who hold passports issued by the Hubei provincial government, unless they have special reasons.
The government will confirm the decision at a taskforce meeting on Wednesday, and seek its endorsement by Cabinet ministers.
The government also plans to ask local and private institutes to help officials test the passengers and crewmembers of the Diamond Princess cruise ship quarantined at Yokohama Port.
As of Tuesday, 135 cases of the coronavirus had been found on the vessel.