Japan's Exports, Imports Continue To Decline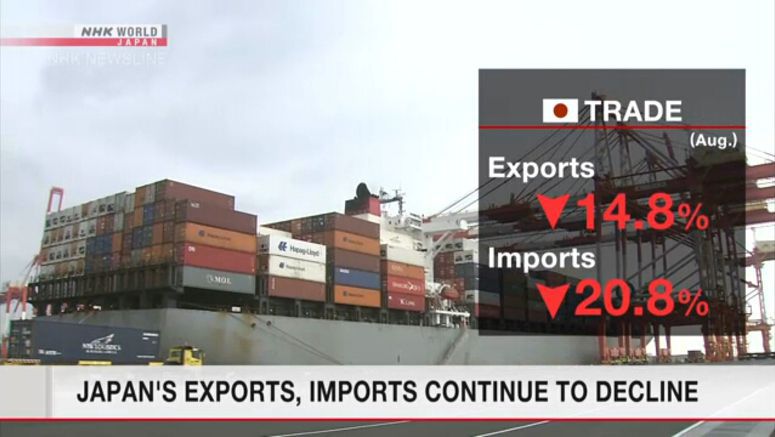 Japan's latest trade data shows the country's exports and imports continued to fall last month as the coronavirus pandemic weighed on economic activity.
Exports slid nearly 15 percent in August from a year earlier, while imports tumbled about 21 percent.
Although both figures were double-digit declines, they represent an improvement compared to July.
Exports to the United States and European Union fell by around 20 percent.
But shipments to China increased 5 percent, rising for a second straight month as the world's second largest economy recovers from the pandemic.
Imports from the US and EU fell 22 percent, while imports from China dropped 7 percent.
Japan posted a trade surplus of 248 billion yen, or approximately 2.4 billion dollars for August, marking a second straight month in the black.