Japan's Greenhouse Gas Emissions Hit Record Low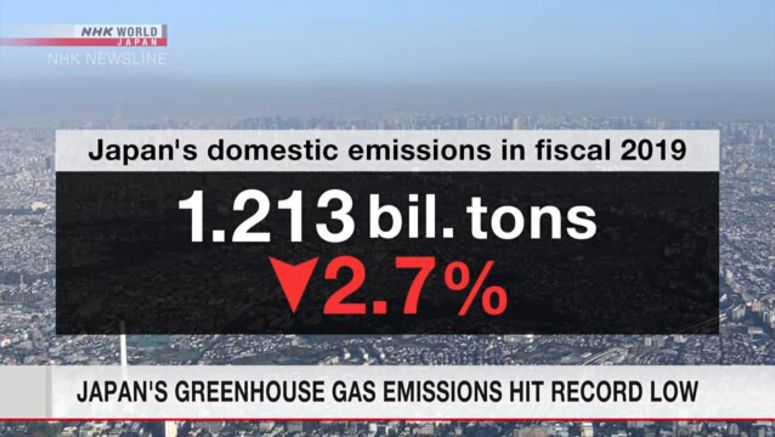 Japan's Environment Ministry says the country's greenhouse gas emissions for the fiscal year that ended in March hit a record low.
The ministry's preliminary figures show Japan's domestic emissions in fiscal 2019 amounted to a carbon dioxide equivalent of 1.213 billion tons. That's down 34 million tons, or 2.7 percent, from the previous year and is the sixth straight annual decline.
The figure is the lowest since data compilation began in fiscal 1990.
The ministry attributes the decline to a drop in energy consumption due to a smaller production of steel and machinery.
It also cited an increase in the use of renewable energy sources, such as solar power and geothermal energy, as another factor.
Meanwhile, emissions of alternative CFCs, which are used in refrigeration and have high global warming potential, grew by 6.2 percent from the previous year. The ministry attributes this to failure in recovering them.
The government aims to achieve a net zero carbon society by 2050.
But the ministry says this cannot be achieved with current efforts. It says a change in people's lifestyles and innovative technological development will be necessary to achieve the goal.