Japan's Pension Investments Take Record Loss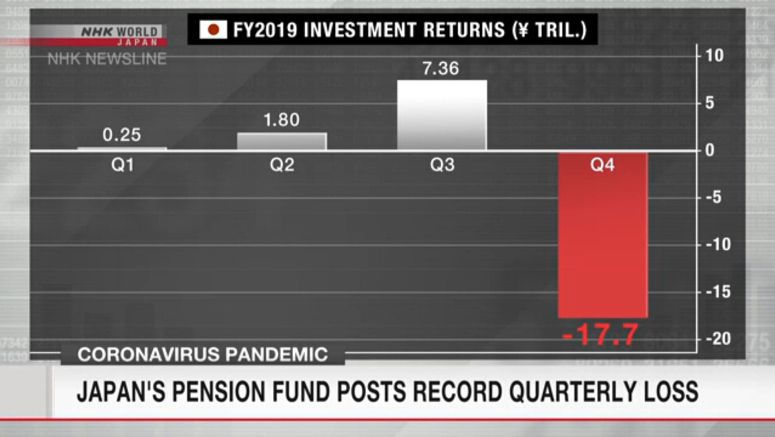 Japan's Government Pension Investment Fund says it posted a record loss for the January-March quarter as share prices plummeted worldwide due to the coronavirus pandemic. The loss for the quarter was 17.7 trillion yen, or about 165 billion dollars.
Other quarters of the year posted profits. The overall loss for the fiscal year through March was about 77 billion dollars. It is the first time since fiscal 2015 for the pension fund to record a loss for the full year, and the second largest annual loss since the global financial crisis in 2008.
The pension fund operator says that pension payouts will not be affected as investments are carried out from a long-term viewpoint and they have accumulated profits.