Japan's Smoking Rate Drops To Record Low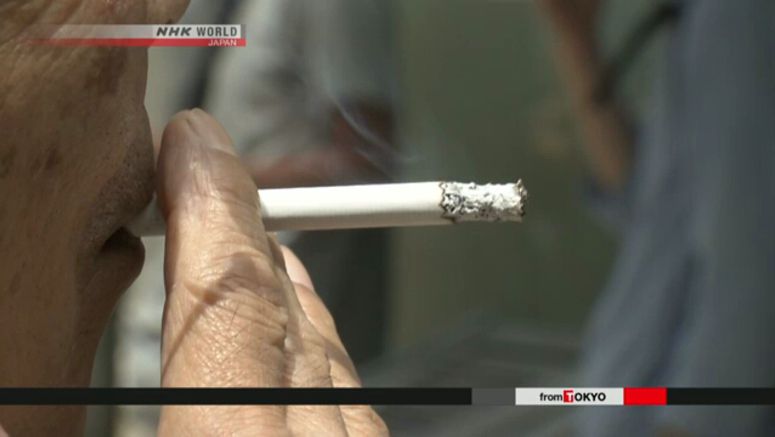 A Japanese government survey shows the country's smoking rate fell to a record low last year.
The health ministry surveyed about 5,700 people aged 20 or over last November.
The percentage of men and women who regularly smoke stood at 16.7 percent. That's down 1.1 percentage points from a year earlier, and the lowest since the survey began in 1986.
The ratio for men was 27.1 percent, down 11.1 points over the past decade. The figure for women was 7.6 percent, down 3.3 points over the same period.
Of male smokers, 27.2 percent said they use heated tobacco products, while 25.2 percent of female smokers said they do so. Emissions from heated tobacco products contain certain amounts of nicotine and cancer-causing substances. The effects of secondhand smoke are not well known.
The health ministry aims to lower the smoking rate to 12 percent by fiscal 2022. Some hospitals offer free telephone counseling for those who want to quit.
The survey found the need for measures to reduce secondhand smoke. It shows that 29.6 percent of respondents were exposed to secondhand smoke at restaurants during the past month, 27.1 percent on streets, and 26.1 percent at work.