Japan's Travel Agencies Enhance Online Services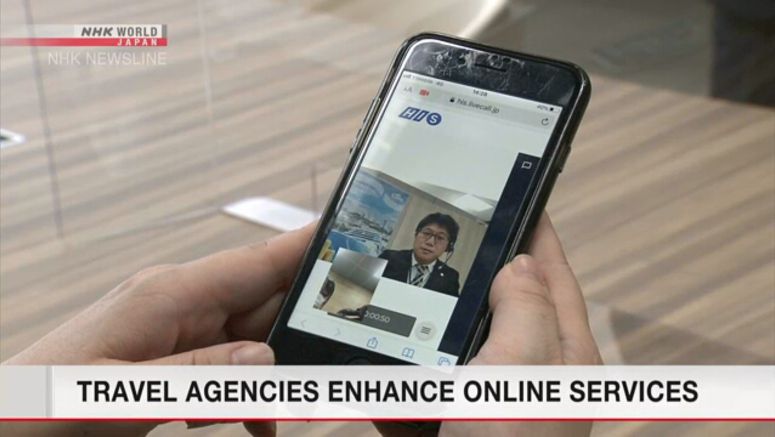 Travel agencies in Japan are stepping up online customer services as part of efforts to prevent spreading the coronavirus. The moves come after the government's incentive campaign for domestic tourism started including trips to and from Tokyo on October 1.
H.I.S. launched a new online system this month employing artificial intelligence. Customers can enter their travel period, budget and so on via smartphone, and AI then recommends travel plans.
If customers have questions, they can talk with H.I.S. staff using chat or video conferencing.
Sugita Takashi at H.I.S. says "Customers can use our online system and enjoy almost the same level of service as they would find at one of our outlets. We want to create a new experience fully utilizing our expert knowledge."
Other firms including JTB and Nippon Travel Agency are also enhancing their online offerings.