Japan's Virus - Tracking App To Launch Friday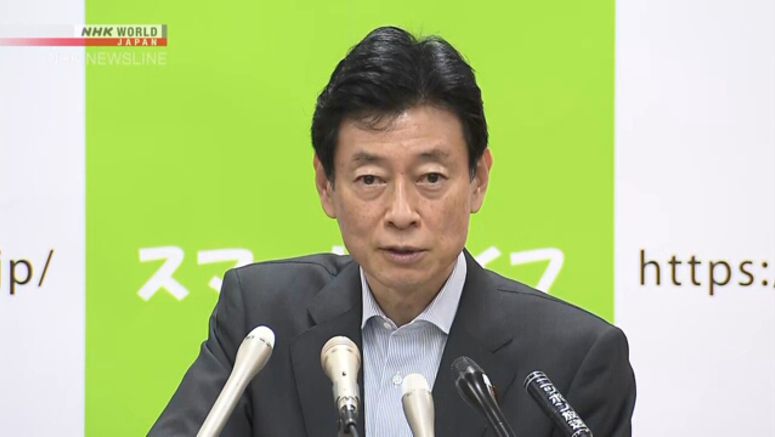 The Japanese government says smartphone users will be able to download a coronavirus contact-tracing app starting Friday.
Speaking to reporters on Thursday, Nishimura Yasutoshi, the minister in charge of the government's coronavirus response, said he wants people to install the app to protect lives.
The software will record encrypted data from users of the smartphone app when they come within a certain distance of each other.
When users who have tested positive for the coronavirus register their information, other users who had come within a meter of that person for at least 15 minutes, will be notified.
Nishimura explained the app will not record data that could identify individuals, such as phone numbers and location.
The minister said the app will benefit users by quickly warning them of close contact with someone infected with the virus, while protecting everyone's privacy.
Separately, Nishimura said the government's plan to lift on Friday its recommendation that people not travel to other prefectures remains unchanged.
He noted that the final decision will be made after experts carefully examine the situation on Thursday.