Job Exams Start For High School Seniors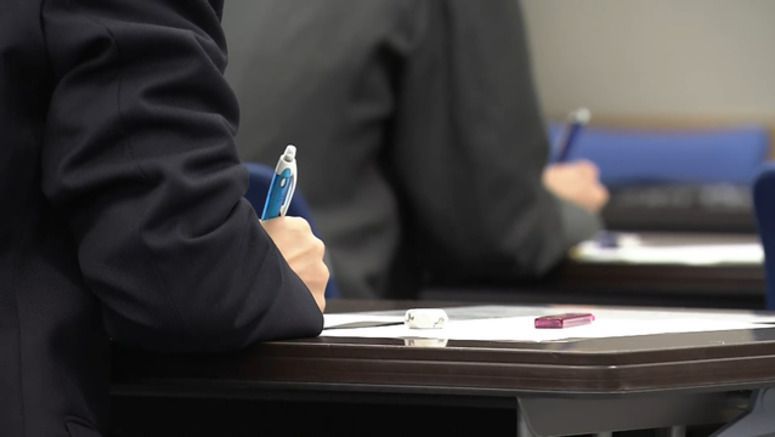 Job-hunting season has started in Japan for next year's high school graduates. It started about one month later than usual due to the impact of the coronavirus pandemic.
A company in Yokohama, near Tokyo, which operates about 126 supermarkets in and around the capital, held exams on Friday.
Precautions were taken in the conference room. The students had their temperatures taken, sanitized their hands and were seated according to social distancing requirements.
The Japanese labor ministry says job offers for spring high school graduates decreased by about 24 percent as of July compared to the same time last year.
The ministry also says the ratio of job offers for students stood at 2.08, down 0.44 points from last year and is the lowest since 2010.
Meanwhile, the supermarket company said the number of applications for job seminars from high schools has more than doubled from last year.
A human resources official said the company wants to hire students who can stand up to challenges amid the coronavirus pandemic.