Justice Minister Mulls Ways To Prevent Escapes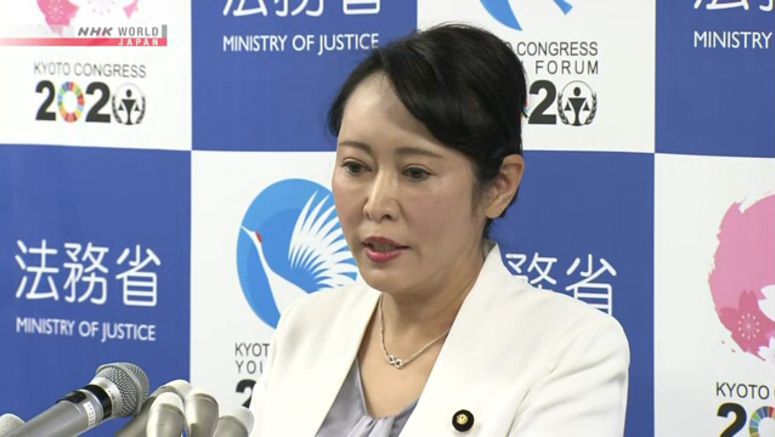 Japan's Justice Minister Masako Mori is planning to ask her advisory panel to debate legal revisions to prevent bail-jumping.
The move comes after former Nissan Motor Chairman Carlos Ghosn fled Japan last month as well as other cases of escapes.
Mori told reporters on Tuesday that escapes should not happen as they cause public concern and undermine trust in the criminal justice system.
Mori said she will have the advisory panel debate a wide range of issues such as ways to prevent escapes and procedures to securely and swiftly take people into custody.
Mori plans to refer the issue of revising criminal laws to the panel next month.
The panel is expected to discuss expanding the application of the law governing escapes, which currently only covers jailbreaks.
It will also debate the use of GPS devices to monitor and track people released on bail.
The justice minister also plans to ask the panel about revising laws to use more information technology in civil cases.