Kabuki Performances Restart After Covid19 Closure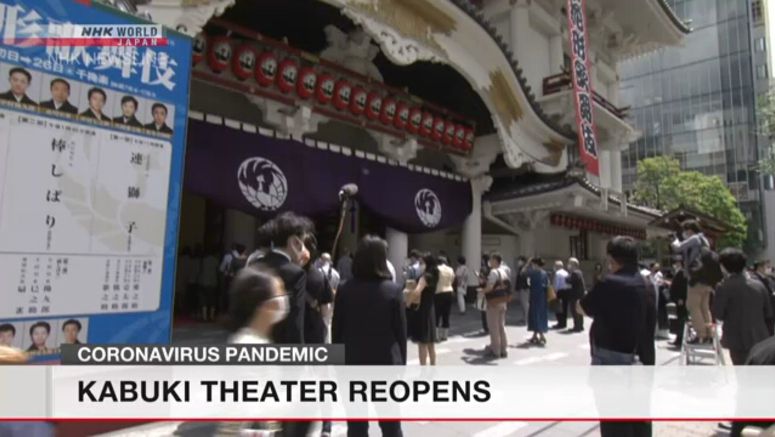 A kabuki theater in Tokyo has reopened five months after a coronavirus-related closure in March.
Following the lifting of shutdown requests for theaters, Kabukiza resumed in-person performances on Saturday by implementing preventive measures according to coronavirus guidelines recommended by experts.
Kabuki fans visited the theater from the morning to see long-awaited performances. They entered the building keeping physical distance and after having their temperatures checked with thermographs.
The curtains opened after an audio message from actor Kataoka Ainosuke saying that while praying for a quick halt to the pandemic, the actors are determined to give their very best performances.
The theater reduced the number of seats to less than half of the capacity. It also adopted a system for the first time to give four performances a day, and change actors and audiences for each one-hour performance.
A man in his 60s told NHK that he and his wife used to visit Kabukiza every month. He said they looked forward to its reopening as they could only access online kabuki performances during the closure.
He said they were a little worried about going to the theater as large numbers of COVID19 cases have been reported daily.
But he said they now feel assured of enjoying performances because of the strict preventive measures in place at Kabukiza.