Kato: Delivery Of Remdesivir To Hospitals Begins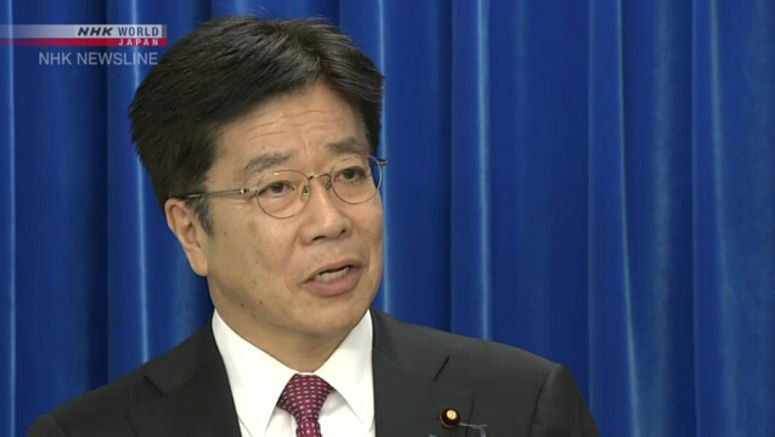 Japan's health minister says the government has begun supplying the newly-approved drug remdesivir to medical institutions treating coronavirus patients.
Kato Katsunobu said on Tuesday that delivery of the anti-viral drug provided by its US manufacturer began the day before.
Remdesivir is Japan's first authorized medication to treat COVID-19 patients. Its approval was fast-tracked last week with just three days of screening, after the drug was cleared for emergency use in the United States.
Japan's health ministry plans to administer the drug only to patients with severe symptoms. Kato said officials will check online data on eligible patients at hospitals, so supplies can properly reach those in need.
Kato declined to comment on the amount of remdesivir provided by the US pharmaceutical firm, citing an agreement to keep the information confidential. Supplies of the medication are limited.