Kato Records Radio Message For Japanese Abductees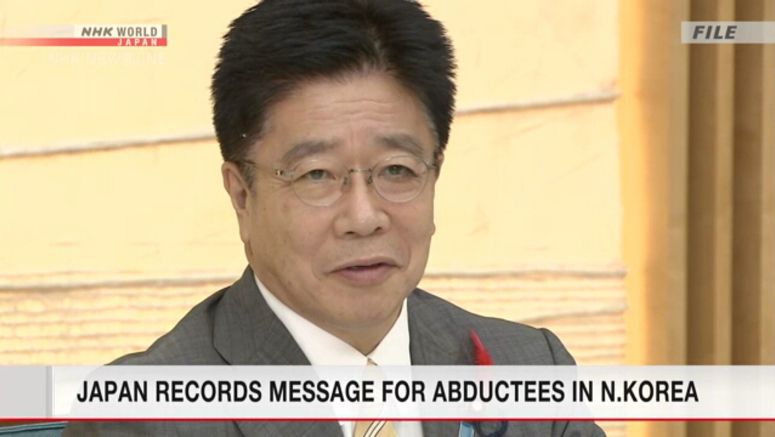 Japan's Chief Cabinet Secretary Kato Katsunobu has recorded a radio message for Japanese abductees in North Korea. He pledged that the government will spare no effort to bring them home as soon as possible.
Kato, who also serves as abductions issue minister, recorded the message on Monday. It will be aired by a group investigating the whereabouts of hundreds of missing people possibly abducted by North Korea.
Kato said the abductions issue remains a top priority even under the new cabinet of Prime Minister Suga Yoshihide. He said he and Suga met with the families of the abductees and shared their earnest desire to achieve concrete results.
Kato said the government remains determined to overcome mutual distrust with North Korea and to settle the two countries' unfortunate past and normalize relations.
In his message, Kato urged the abductees to keep believing that they will once again set foot on their homeland and embrace their long-awaiting families. He asked them to take care of themselves and survive until that day comes.
The Japanese government says North Korean agents abducted at least 17 Japanese citizens in the 1970s and 80s. Five were repatriated after a bilateral summit in 2002. But the rest remain unaccounted for.