Kobe Children Thank Panda Before Return To China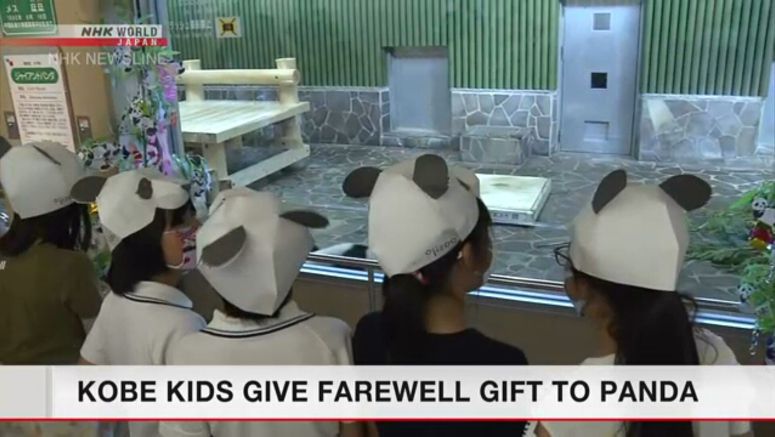 Children in the western Japanese city of Kobe have thanked a giant panda with a hand-made present ahead of her return to China.
Tan Tan came to Kobe Oji Zoo 20 years ago to cheer up children affected by the 1995 Great Hanshin-Awaji Earthquake. She is set to go home after her lease expires on July 15.
On Thursday, 10 children from an elementary school handed their gift to the head of the zoo, Ueyama Hiroyuki.
The 19 plastic branches are decorated with 1,200 panda-shaped paper strips carrying messages of gratitude from children at local schools.
A third-grader said he is grateful to Tan Tan for being in Kobe.
Ueyama said Tan Tan must be delighted with the present, and he wants people to come to the zoo to say farewell as the panda will remain there for a while due to the cancelation of direct flights to China.
The bamboo branches will be put on display at the zoo.
The number of visitors is being limited to 3,000 at any one time to prevent the spread of the coronavirus.
They need to make reservations through the zoo's website or by postal mail to see Tan Tan.