Koike Asks Govt. Support For Covid - 19 Medical Care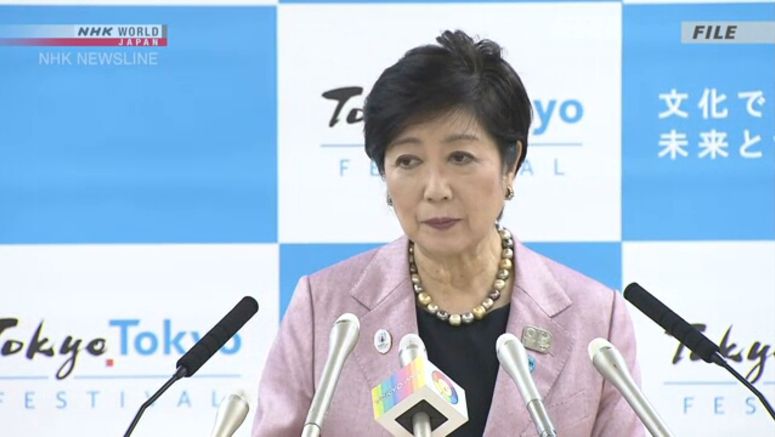 Tokyo Governor Koike Yuriko has called on the central government to help ensure that the capital can provide sufficient medical care for coronavirus patients.
Koike on Friday held talks separately with the minister in charge of the coronavirus response, Nishimura Yasutoshi, and with health minister Kato Katsunobu.
The governor told the ministers that infections in Tokyo have spread to all age groups, and that healthcare services are facing the risk of becoming overwhelmed.
She urged the government to secure funding for emergency grants to make sure hospitals have enough beds and ventilators, while taking into account the infection situation and demand from medical institutions.
Koike also asked the government to step up immigration control to prevent the further spread of the virus ahead of the Tokyo Olympic and Paralympic Games scheduled for next year.