Koike: Tokyo To Confirm Over 280 Cases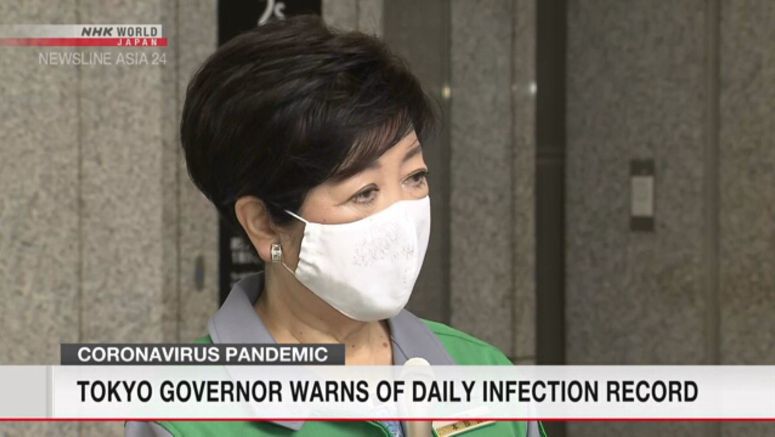 Tokyo Governor Koike Yuriko says the Japanese capital is expected to confirm more than 280 new cases of the coronavirus on Thursday.
Speaking to reporters at the metropolitan government building, Koike said officials have told her that the figure is likely to top 280, although the final tally is still uncertain.
This would be a new daily record for Tokyo. The highest figure so far has been the 243 cases confirmed on July 10.
Koike said she was told that the number of tests carried out to check for infections also reached a record high, surpassing 4,000.