Kono Calls For China's Action Before Xi's Visit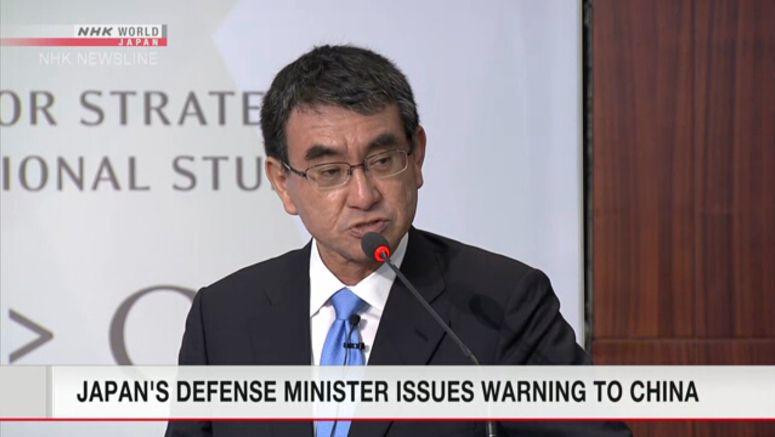 Japan's defense minister urged Beijing to work toward improving the situation regarding China's increasing maritime activities ahead of President Xi Jinping's planned spring visit to Japan.
Taro Kono made the call Tuesday during a speech at Washington-based think tank the Center for Strategic and International Studies.
He said Chinese government vessels violate Japanese territorial waters around the Senkaku Islands in the East China Sea three times a month on average. He also said they enter Japan's contiguous zone around the island on a daily basis.
Japan controls the Senkaku islands. The Japanese government maintains the islands are an inherent part of Japan's territory. China and Taiwan claim them.
Kono said Japan is concerned about China's continuous attempts to unilaterally change the status quo in the East China Sea, particularly around the Senkaku Islands, by forceful means. He added Japan cannot overlook such aggressive behavior.
He said that if China makes light of international norms, such as democracy and freedom, the country will have to pay the cost.
Kono also said Japan wants to extend a heartfelt welcome to Xi as a state guest this year. But, he said Beijing needs to work hard to improve the situation, otherwise, there may be a "difficult environment" for the visit.