Kono Downplays Risks Of Sdf Middle East Mission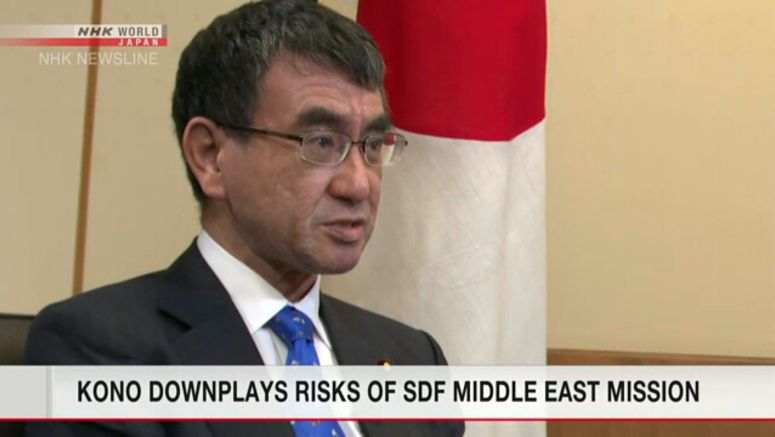 Japanese Defense Minister Taro Kono has downplayed the danger to the Self-Defense Forces' intelligence-gathering mission in the Middle East. The government hopes the information will help safeguard commercial ships at a time of regional tension.
Kono discussed the mission in an exclusive interview with NHK World on Thursday.
He said, "I don't think there's going to be any violent situation in the region. We have been communicating with all the parties concerned with our intentions and plans. So I don't see anyone, any particular country trying to knowingly attack the Self-Defense Forces or Japan-related ships flying the Japanese flag in the region."
A Japanese patrol plane unit began its part of the mission this week. The unit is stationed in the east African nation of Djibouti.
A destroyer is due to leave Japan early next month to join the effort. The mission is scheduled to last until December.
Kono says Japan will bring the destroyer home sooner if the mission becomes unnecessary. He says the patrol planes would probably stay for a while after that as they're also tackling piracy off Somalia.