Kono Inspects Japan - Us Parachute Drill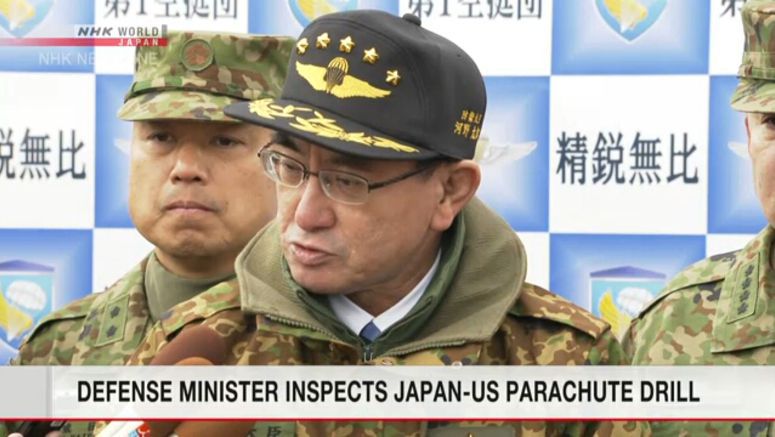 Japanese Defense Minister Taro Kono has inspected a parachute drill by the Ground Self-Defense Force and the US military. The exercise is aimed at preparing for a possible attack on Japan's remote islands.
Kono visited Camp Narashino near Tokyo where the SDF's only parachute unit, the 1st Airborne Brigade, conducted this year's first exercise on Sunday.
He watched Japanese and US personnel jumping out of transport aircraft and helicopters.
He even took part in the drill himself. Wearing a camouflage uniform and using a fall arrest system, the minister jumped off an 11-meter-high tower.
Kono later told reporters that the security environment in northeast Asia is very severe.
He said island defense is critical for Japan as a country with many remote territories.
Kono expressed hope that joint exercises with the United States will improve the effectiveness and deterrence of the bilateral alliance.