Kono: Sdf Liaison Officer Working At Us Command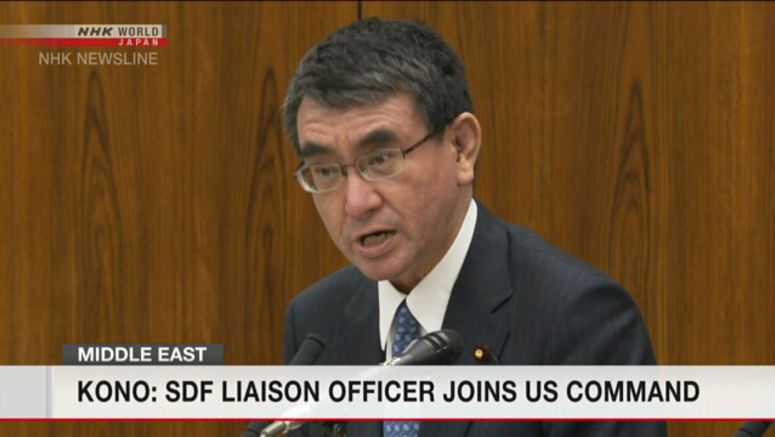 Japanese Defense Minister Taro Kono has said a liaison officer has started working at a US command center for a Self-Defense Force intelligence-gathering mission in the Middle East.
Kono attended an Upper House committee session on Friday about the mission aimed at ensuring the safety of Japan-related shipping operating in the region.
Answering a question from a ruling party lawmaker, he said one Maritime Self-Defense Force officer began working at the US Naval Forces Central Command headquarters in Bahrain on Thursday.
He said the government wants to share intelligence with Gulf countries and the US Navy.
But he said it is a Japanese mission, so there is no immediate plan of sharing intelligence with a US-led coalition patrolling the Strait of Hormuz.
An opposition lawmaker asked whether the mission will gather intelligence on the Iranian military.
Kono said the mission's objective is to gather intelligence on threats to safe navigation, such as suspicious vessels and signs of activity.
He added that the mission covers all vessels operating in the region and the government does not consider excluding the vessels of certain countries.