Kuma River In Kumamoto Overflowing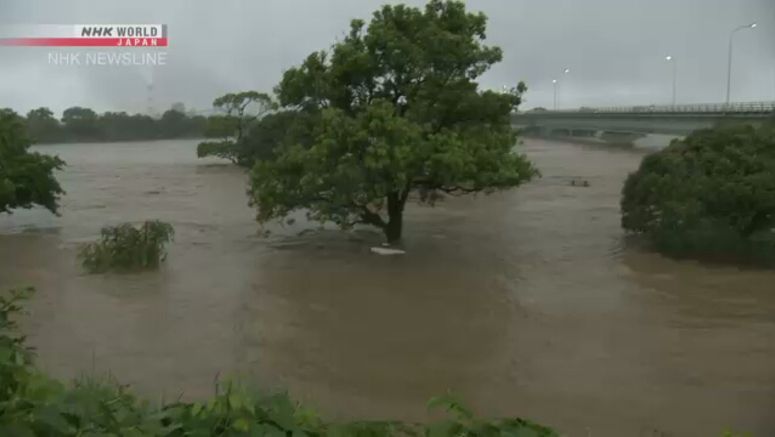 Local authorities say the Kuma River in the southwestern Japanese prefecture of Kumamoto is overflowing at seven locations along its length.
The officials issued flood information at 7:50 a.m. on Saturday. They urge residents to take immediate action to ensure their safety.
Kumamoto Prefecture requested the dispatch of Self-Defense Forces personnel to Kuma Village at 5:36 a.m., to rescue trapped villagers.
Weather officials have issued a heavy rain emergency warning for Kumamoto and Kagoshima Prefectures.
Prime Minister Abe Shinzo has instructed ministries and agencies to issue appropriate information and work with municipalities on proactive measures, including evacuation support.