Kurosawa Wins Best Director Award In Venice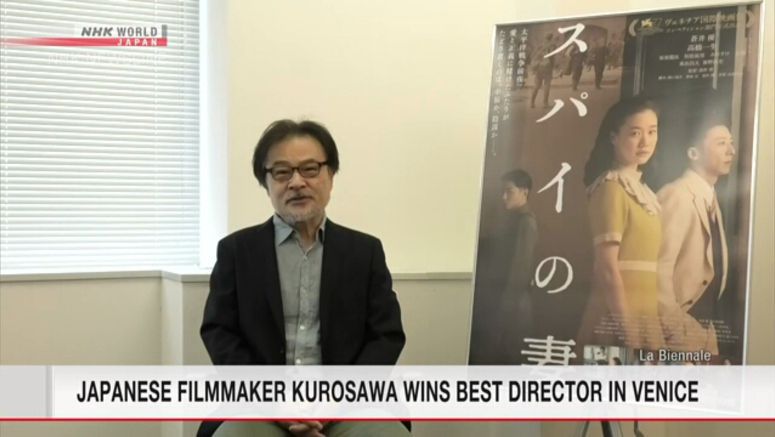 Japanese director Kurosawa Kiyoshi has won the Silver Lion for best director at the 77th Venice Film Festival.
Kurosawa's movie "Wife of a Spy" is set in 1940, before the outbreak of the Pacific War. It's about the wife of a man who discovers a state secret and is accused of being a traitor.
The Venice Film Festival is one of the world's three most prestigious cinema events. A video message from Kurosawa was played for the people in attendance after the prize was announced.
Kurosawa said, "I am very surprised. The feeling of joy I am experiencing cannot be expressed in words. I never dreamed that I would receive such a wonderful present at my age. I am really happy that I have been making films for such a long time."
Kurosawa is the first Japanese director to win the Silver Lion in 17 years. Kitano Takeshi received the honor in 2003 for his movie "Zatoichi."