Landslides, Floods Reported In Kyushu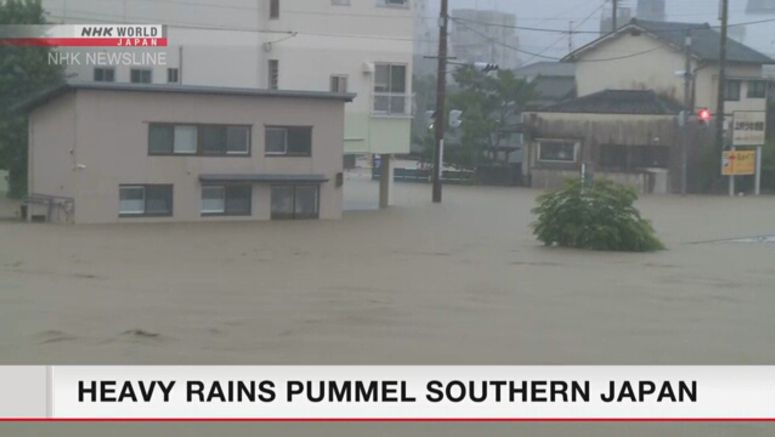 Authorities in parts of Kyushu, southwestern Japan, have issued evacuation orders following reports of landslides and flooding.
Several houses have been flooded in Ashikita and Tsunagi towns, Kumamoto Prefecture.
In Ashikita, a woman in her 80s was reported to have been buried under mud early on Saturday morning. She was later rescued.
Authorities say the Kuma River in Kuma village, also in the prefecture, is overflowing.
Several landslides have also been reported in Kagoshima Prefecture.