Lanterns Brighten Up City Known For Awa Dance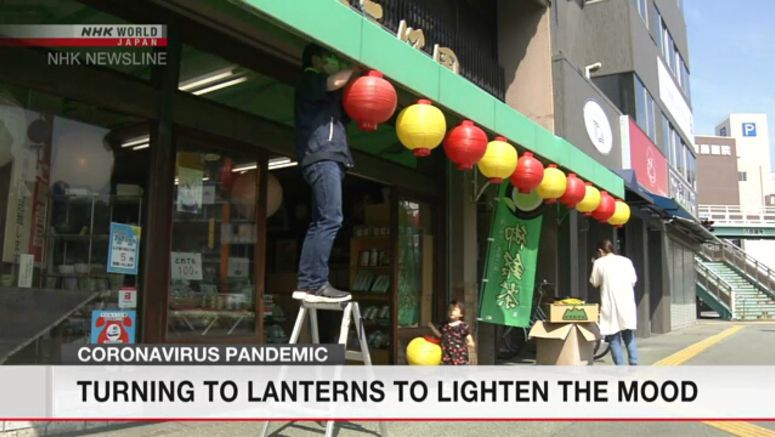 People in the western Japanese city of Tokushima are decorating shopping streets with lanterns to brighten up the mood as a major summer festival was canceled due to the coronavirus.
The Awa Odori dance festival normally draws more than 1 million tourists to Tokushima in August.
But all programs for the event were canceled this year to prevent the spread of the coronavirus. Organizers are instead handing out lanterns to people to decorate the city.
A family who runs the Japanese tea shop Miyoshien hung 20 colorful lanterns under the eaves. Some people were seen taking photos.
Miyoshien President Kurokawa Kosuke said he hopes the lanterns will help cheer up people as there is little positive news these days. Kurokawa added that he is saddened that the Awa Odori was canceled and that he wants it to be held next year.