Ldp Group: Japan Needs More Control Of Senkakus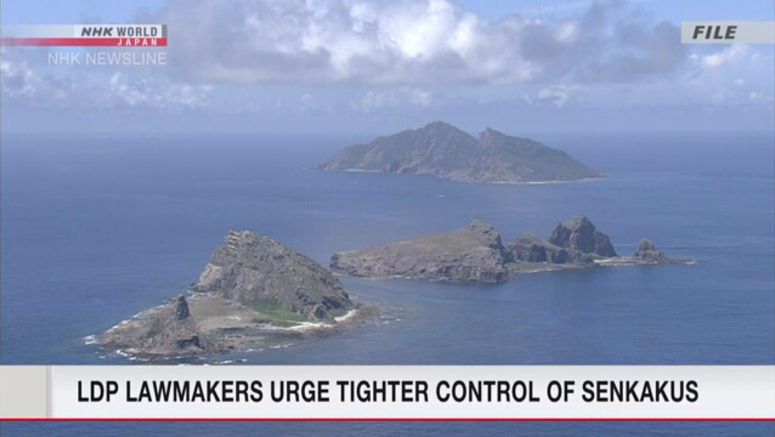 A group of lawmakers from Japan's main ruling Liberal Democratic Party says it will urge the government to step up the function of its control over the Senkaku Islands in the East China Sea.
Japan controls the islands. China and Taiwan claim them. The Japanese government maintains the islands are an inherent part of Japan's territory, in terms of history and international law. It says there is no issue of sovereignty to be resolved over them.
The group, led by former State Minister for Foreign Affairs Sato Masahisa, decided at a meeting on Thursday to submit a proposal to the government.
It comes in response to China's increased activities in waters around the islands.
The proposal includes joint exercises of Japan's Self-Defense Forces and the US military on and around Japan's southwestern remote islands, including the Senkakus.
The lawmakers propose an arrangement that would allow the SDF to use airports and ports on the islands.
They also say the Japan Coast Guard needs to enhance its capabilities. They say it needs air-surveillance radars on its patrol ships and collaboration with the SDF against airspace violations. They request a higher budget for the coast guard in order to increase its personnel and patrol ships.
China's Foreign Ministry spokesperson Wang Wenbin commented on the proposal. He said the islands are China's inherent territory. He urged Japan to work with China "to safeguard the overall improvement and development of China-Japan relations with concrete actions."