Ldp To Postpone Party Convention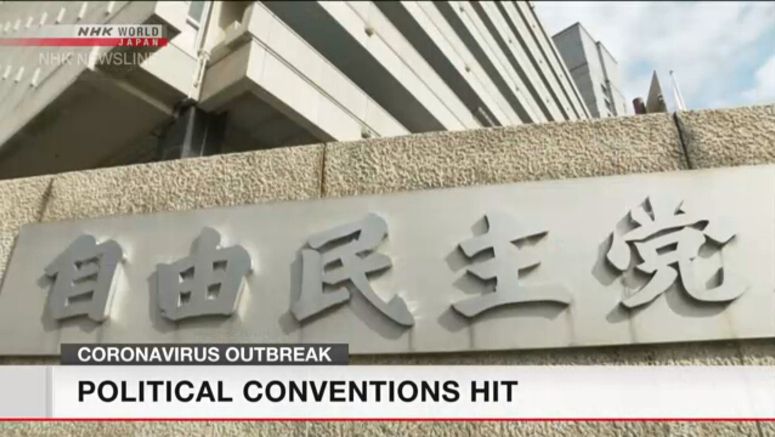 Officials of Japan's governing Liberal Democratic Party say the party will postpone its convention due to the new coronavirus outbreak.
They say the party will officially announce its postponement on Friday, based on discussions on the matter so far following the spread of infections.
The LDP convention was scheduled for March 8 in Tokyo, with more than 3,000 people, including members of the Diet and local assemblies.
The LDP plans to reschedule the convention by looking at the future situation. It is considering adopting its action plan for this year at a general meeting of LDP members of both houses in the Diet next month.
One of the opposition parties, Nippon Ishin Japan Innovation Party, has decided to cancel its convention scheduled for March 22.
The party convention was due to be held in Osaka, with about 550 people, including party members of the Diet and local assemblies attending.
Party leader Ichiro Matsui indicated that the party made the decision as it is unclear when the spread of coronavirus infections will end.