Lion Dances Performed To Ward Off Virus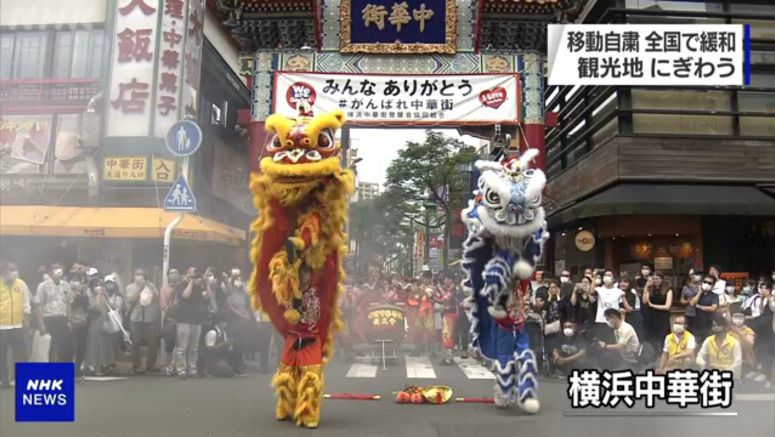 A traditional lion dance was performed in Yokohama's Chinatown to ward off the new coronavirus on Sunday.
Up to about 80 percent of the shops there were forced to close due to the spread of the disease.
An organization representing about 400 restaurants and shops held the event to pray for the end of the pandemic.
Young performers who manipulated two stylized lion costumes danced to the sound of bells and drums, while firecrackers were set off to drive away evil spirits.
Tourists took photos and had their heads bitten by the lions to exorcize evil spirits.
A lion dance was also performed in Kobe's Chinatown.
Takahashi Nobumasa, who heads the organizer, says the turnout was about 30 to 40 percent less than before the pandemic, but it was still a good start for an event that was held right after restrictions were lifted on travel between prefectures.
He said his organization will work to boost business while taking measures to prevent the spread of the virus.