Many On Ship Likely Infected Before Quarantine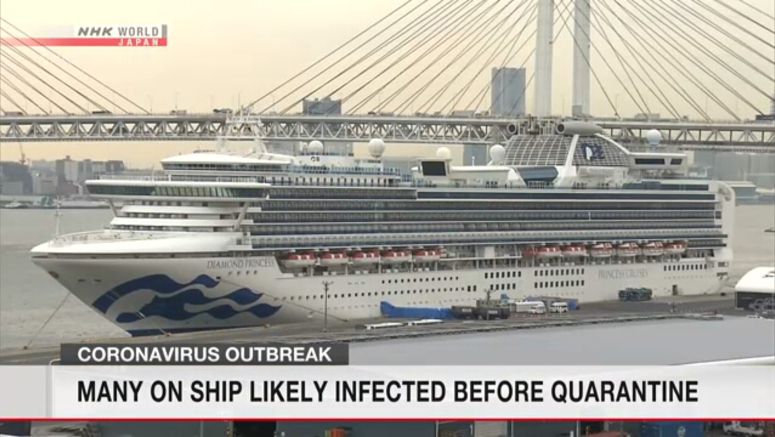 Japanese health experts say many passengers onboard a quarantined cruise ship were very likely to have been infected with the new coronavirus before authorities asked them to stay in their cabins.
Officials at the National Institute of Infectious Diseases held a news conference on Thursday. They discussed mass infections on the Diamond Princess, which arrived at Yokohama Port, near Tokyo, on February 3.
The officials said they believe the onset of fevers and other symptoms among infected people peaked on February 7.
The officials said this shows that, if the incubation period of the virus is taken into account, it is very likely that many passengers became infected before February 5.
That was the day when Japan's health ministry requested all passengers on the vessel to stay in their cabins after some of them were confirmed to be infected earlier in the day.
The officials added infections among the crew continued on and after February 5 as they needed to perform their duties.
The ministry says its request for passengers to confine themselves to their cabins was effective to some extent. But it adds it will study whether containment measures could have been put in place much earlier and whether sufficient steps were implemented to prevent infections among the crew.