Math, Science Survey Shows Mixed Results For Japan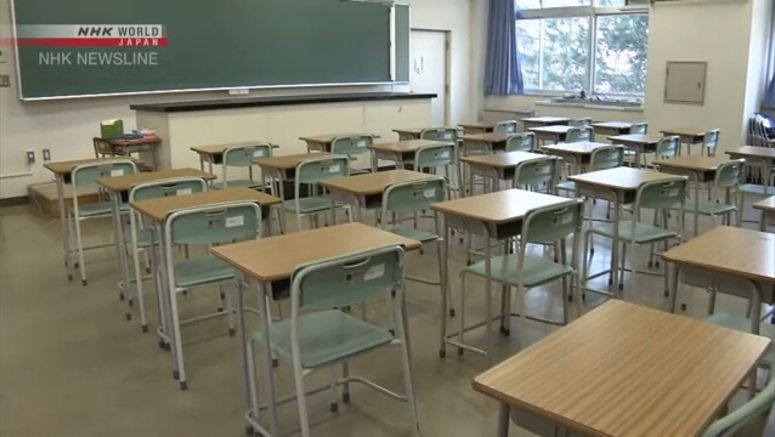 Japanese junior high school students are improving their scores in mathematics while elementary school students' scores in science are declining.
An international survey called "Trends in International Mathematics and Science Study," or TIMSS, is released every four years by the International Association for the Evaluation of Educational Achievement based in the Netherlands.
The latest assessment in 2019 examined the performance of elementary school students in 58 countries and territories and junior high school students in 39 countries and territories.
More than 4,000 fourth graders and more than 4,000 eighth graders participated in the Japanese portion of the survey.
The average math score of the Japanese fourth graders was 593, putting them in fifth place and unchanged from the preceding edition of the survey. The average math score for Japanese eighth graders was 594, up 8 points and one notch at fourth place.
As for science, the average score for Japanese fourth graders declined by seven points to 562, down one notch to fourth place in the rankings. Eighth graders' average score was down one point at 570, to put them in third place and one notch down.
But the proportion of fourth graders reporting that they enjoy and feel they are good at science increased and was higher than the international average.
The education ministry says further analysis will be needed to determine the cause of the decline in the average science scores.
In the survey, junior high school students were asked whether they want to have a job that involves mathematics or science.
Twenty-three percent said they want to do mathematics-related work, and 27 percent said they want to do science-related work. These figures are nearly 30 points below the international average.
Singapore made the best scores in both mathematics and science. Japan and some other Asian countries and territories, including Hong Kong, South Korea, and Taiwan, were generally higher in the rankings. Russia and Finland occupy higher slots in science.
The education ministry says Japanese students on the whole maintain relatively high scores. It says it hopes to provide children with opportunities to take an active approach to study and increase their interest in math and science.