Measures Against New Virus At Chubu Airport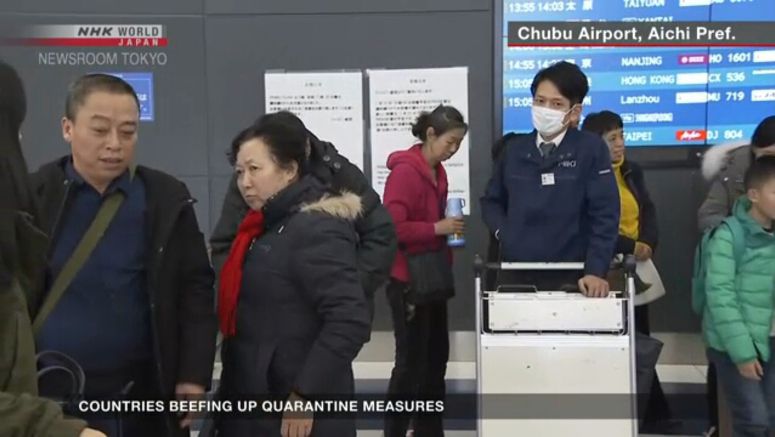 A quarantine station at Chubu international airport in central Japan is stepping up efforts to prevent the spread of the new coronavirus linked to a pneumonia outbreak in China.
The airport in Aichi Prefecture has five direct flights per week to and from the Chinese city of Wuhan, where an outbreak of pneumonia first emerged last month.
Quarantine officials are using thermography to monitor passengers arriving at the airport for signs of fever.
They have put up posters since last week calling on people to report to the quarantine authorities if they have developed a fever, a cough and other symptoms.
The officials have now updated the posters, encouraging people to report if they are even taking cough medicine or antipyretics.
The airport operator says there will be more flights between Chubu and cities such as Taipei in Taiwan and Shanghai in mainland China during the Lunar New Year holidays starting this week, as many people will be travelling domestically or abroad.