Medical Workers May Have Been Infected Early Jan.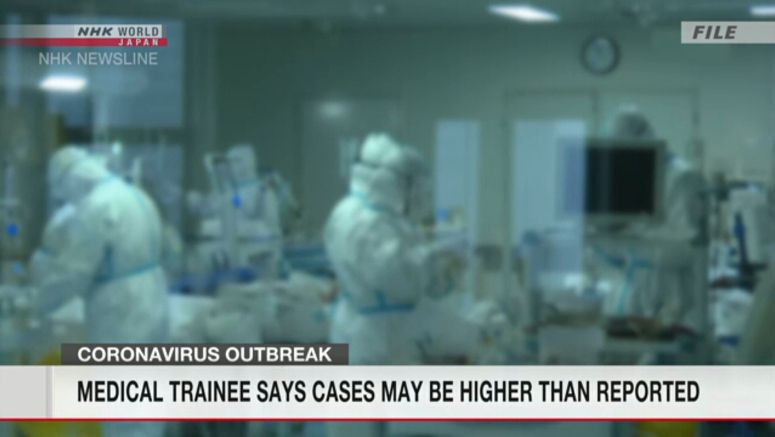 A Japanese medical trainee says he heard that health care workers in Wuhan may have been infected with the new strain of coronavirus weeks before the media reported about it. He made the comment during a telephone interview with NHK.
The man in his twenties graduated from a university in China and trained at a hospital in Wuhan until around January 10.
He says he mainly worked at the surgical department and did not directly deal with pneumonia patients.
He says he was told early this month that the virus could be transmitted from human to human. He says medical staff were instructed to wear masks that can prevent transmission through the air.
The man says that, around January 3, he heard that health care personnel could have been infected.
It wasn't until January 20 that Chinese media reported about transmission to medical workers.
The man says his colleagues at the hospital told him the number of infected people should be much greater than the figure reported by the media.