Memorial For Tetsu Nakamura Killed In Afghanistan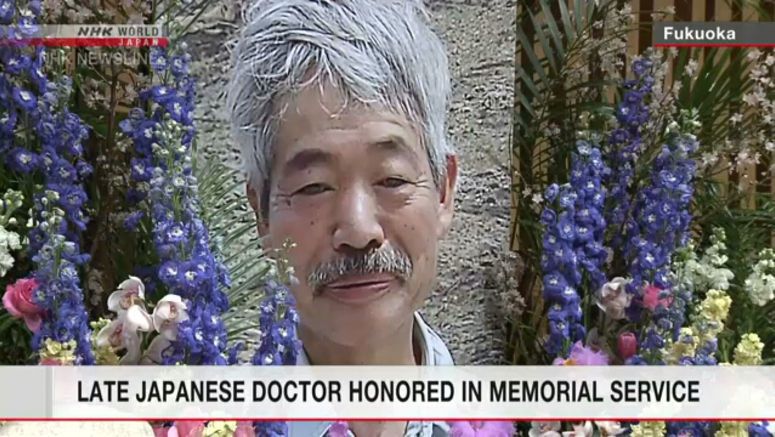 A Japanese doctor who was killed in Afghanistan has been honored in a memorial held in his hometown in southwestern Japan.
Tetsu Nakamura, who represented the Japanese NGO Peshawar-kai, spent years in the war-ravaged country providing humanitarian support and helping with water projects.
He was fatally shot by unidentified gunmen while traveling by car in Jalalabad, eastern Afghanistan, in December.
About 5,000 people, including his relatives and supporters from around Japan, attended the memorial service held at a university chapel in the city of Fukuoka on Saturday.
After a moment of silence, the chairman of the Peshawar-kai, Masaru Murakami, told the attendees that Nakamura's thoughts and spirits remain strong, and that they still exist in people's minds. He asked them to continue supporting the group's activities and share the will of Nakamura.
Nakamura's eldest son Ken said that he wants to move forward step by step keeping in mind his father's teachings that emphasize deeds more than words.
The mourners laid flowers and prayed in front of photographs of Nakamura and the others who were killed while accompanying him.
A man in his 70s who worked with Nakamura more than a decade ago said that he prays that his soul rests in peace. He said he will continue to support Peshawar-kai.