Minister Warns Of Additional Emergency Measures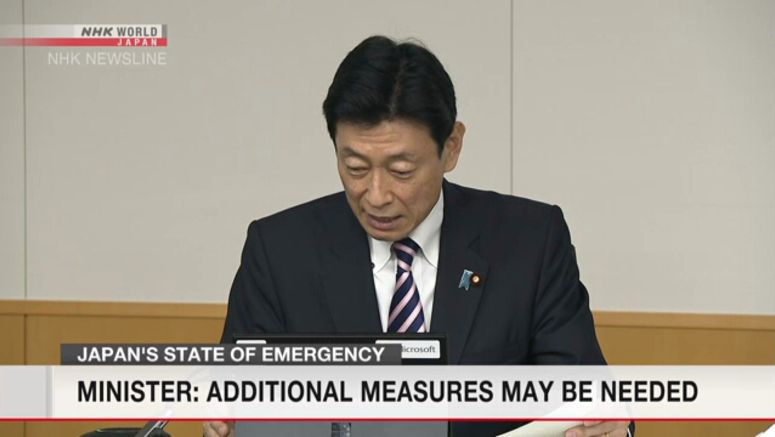 Japan's minister in charge of coronavirus measures has warned of additional restrictions if the current efforts to reduce social contact are found to be inadequate.
Nishimura Yasutoshi made the remark during a teleconference with the leaders of major business organizations on Thursday.
Nishimura said the government aims to reduce person-to-person contact by up to 80 percent during the month-long state of emergency that was declared on Tuesday. He stressed the need for cooperation from businesses to reduce social contact by allowing more employees to work from home and holding more teleconferences.
Nishimura said officials are analyzing location information on mobile phones, the numbers of train passengers, and other data on a daily basis. He added that if the current measures fail to achieve the 80 percent reduction target in two weeks, the government may have to impose further restrictions.