Mitsubishi Motors To Seek Early Worker Retirement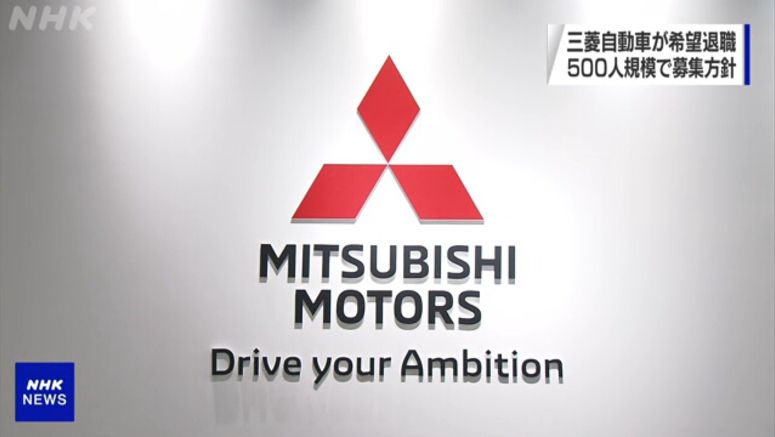 Japanese automaker Mitsubishi Motors is planning to seek early retirement for about 500 domestic workers as it tries to rebuild its business amid the coronavirus pandemic.
Sources say Mitsubishi plans to call for the workers to voluntarily retire as early as November. The measure will apply to those aged 45 or older, including staff at the head office and factories in Aichi and Okayama prefectures.
Mitsubishi is looking to bounce back from a business downturn. The firm posted a net loss of about 240 million dollars for fiscal 2019. It's projecting an even bigger loss for the current business year through March at 3.4 billion dollars.
The company wants to streamline and cut costs. It will end production of the Pajero, which once led an SUV boom in Japan. It's also planning to axe the i-MiEV, one of the world's first mass-produced electric vehicles.
Executives plan to focus the company's resources on Southeast Asia, where its market share is relatively high.