Momota And Others 'recovering' After Crash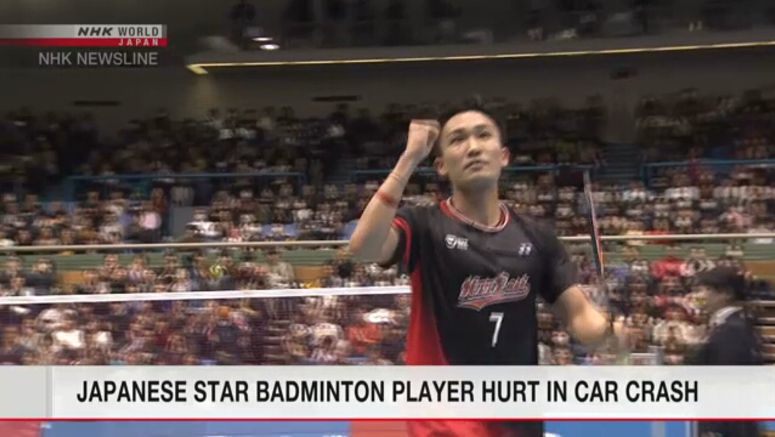 Malaysia's health minister says Japanese badminton star Kento Momota and 3 others are recovering from the injuries they suffered in a car crash in suburban Kuala Lumpur.
Dzulkefly Ahmad met reporters after he visited a hospital where the four people are being treated. Ahmad said their conditions are stable and he expects they will be discharged soon.
The car carrying the world's number one men's singles player along with two Japanese and one British crashed into a truck on an expressway en route to an airport. The car's driver died.
Police say Momota had his nose broken and cut his lips. They also say the four people's injuries are not life-threatening.
Momota won the men's singles title at the Malaysia Masters that ended on Sunday.
Lee Chong Wei, a former world number one badminton player from Malaysia, visited Momota at the hospital.
Lee said Momota seemed to be in a relatively good state and he prays that they all will recover soon.