Momota Given All Clear After Car Accident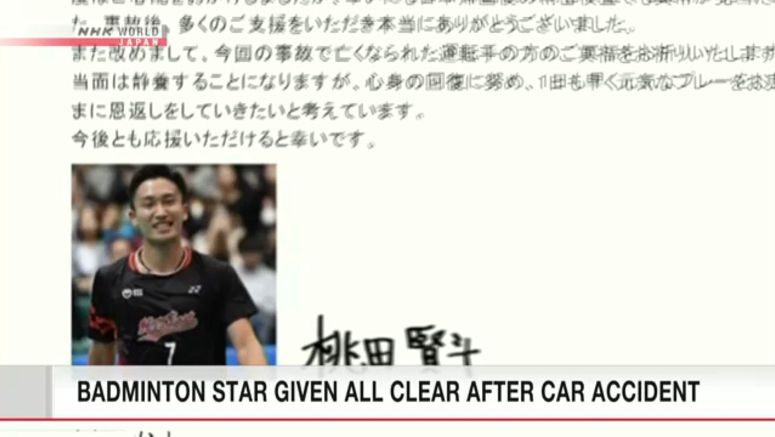 Japanese badminton star Kento Momota has been given the all clear in a health checkup after being involved in a car accident in Malaysia.
Momota's club, NTT East, said on Friday that medical exams concluded that he did not have broken bones or internal organ damage.
The club also said the world's number one men's singles player will rest to recover from mental shock, and that it remains unknown when he will resume training.
Momota suffered bruises on his body and cuts on his face when a car he was in crashed into another vehicle on an expressway on Monday en route to an airport in Kuala Lumpur.
He had taken part in an international tournament in the Malaysian capital.
Momota returned to Japan on Wednesday and checked into a Tokyo hospital for detailed medical checks.
He said in a statement released on Friday that he would leave the hospital that day and that he's grateful for the support he's received from many people since the accident.
Momota also said he will rest to recover from mental and physical trauma, but wants to return to the sport as soon as possible to repay the goodwill.