Monster Exhibition Being Held In Mito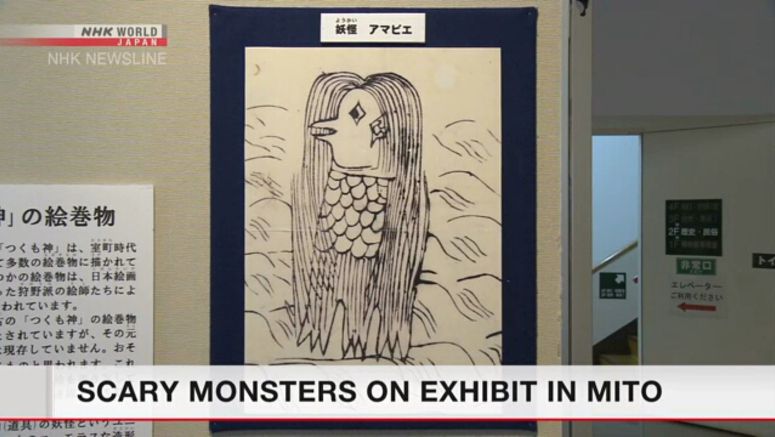 A museum in the city of Mito, north of Tokyo, is holding an exhibition that features yokai monsters called Tsukumo-gami, which means spirits of tools.
Mito City Museum, which was temporarily closed due to the coronavirus, organized the exhibition to coincide with its reopening on June 13.
People in pre-modern Japan believed that old abandoned tools received souls and turned into evil monsters.
Tsukumo-gami monsters that are on display include spirits of a pot, cooking stove and knife, which are preparing a banquet on their own.
Another kind of monster is said to repel plagues.
Amabie is garnering attention lately as people hope for the end of the coronavirus outbreak. Legend has it that seeing a picture of the monster will help end an epidemic.
A drawing of the monster that was painted on commercial newssheets of the Edo period is on view. Visitors can take a picture of the plague-stopping monster home to color.
A museum curator, Sakamoto Kyoko, said she hopes visitors will enjoy the humorous appearance of the artists' renderings of yokai monsters.