More Downpours Expected In Western, Eastern Japan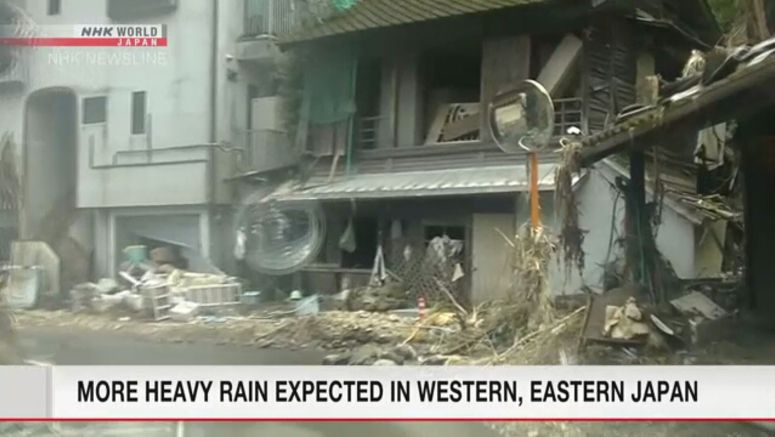 Much of Japan can expect even more damaging rain over the coming days. The Meteorological Agency is calling on people in both eastern and western Japan to be on alert for landslides and flooding.
The weather system is set to batter areas of Kyushu, already struggling with the aftermath of earlier downpours.
Amid the damage, teams search for survivors. Seventy people in the disaster area have died. And at least 13 more are missing.
But the mission is yielding some results.
Crews rescued this man and his pet, later reuniting them with his wife.
Local rafting guides are delivering relief supplies to some of the hardest-hit communities.
When rain swept through Kumamoto prefecture, people were temporarily stranded.
Some areas are still hard to access, because flood waters damaged roads and bridges.
A rafting guide, Maitoko Tetsuya, said, "I just want them to recover. And I want to see their smiles return."
Weather officials say rain will continue into Tuesday and could trigger further disaster.
Heavy rain has fallen over wide areas from western to northern Japan, putting more river systems at risk of overflowing.