More Passengers Leave Virus - Hit Cruise Ship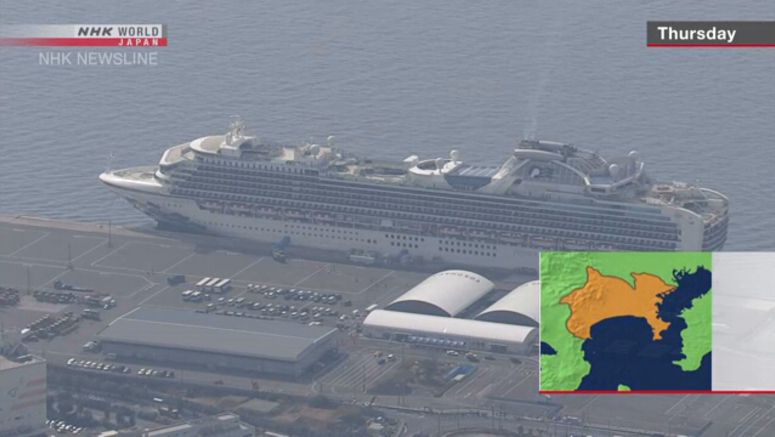 A third group of passengers from the coronavirus-hit Diamond Princess cruise ship near Tokyo are disembarking.
More than 700 people have left the ship since their two-week quarantine period ended on Wednesday.
Officials hope to see off another 450 passengers by the end of Friday.
Only those without symptoms and who have tested negative for the virus will be allowed to leave.
Two Diamond Princess passengers died and more than 600 others contracted the virus.
Anyone who shared a cabin with an infected passenger is being asked to stay onboard for another 14 days after they separated -- even if they have tested negative.
Officials will also ask those who have returned home to keep an eye on their health for two weeks, and avoid going out unless absolutely necessary.
Meanwhile, another country has evacuated its citizens from the ship.
A Canadian chartered plane carrying passengers from the Diamond Princess is on its way home.
More than 250 Canadians were on board the vessel.
Around 50 who reportedly tested positive for the virus will remain in Japanese hospitals.
Australian health authorities say two evacuees tested positive for coronavirus after returning home. Both are in stable condition.
Six people among the 164 who boarded the government-chartered plane displayed symptoms upon arrival.