More Passengers To Leave Cruise Ship Thursday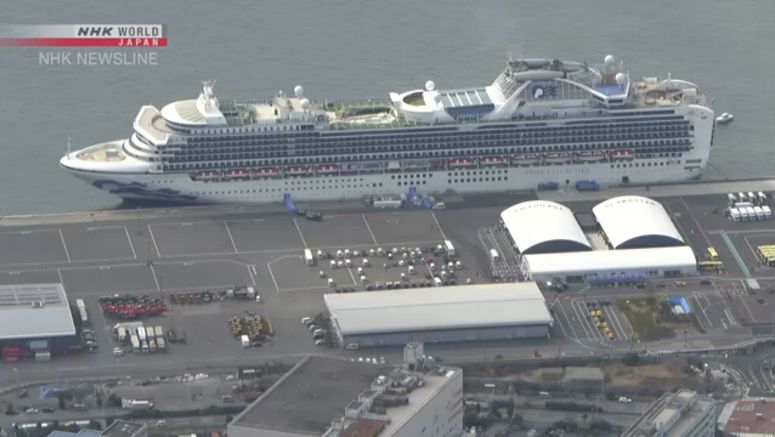 The second group of the passengers from a virus-stricken cruise ship will leave the vessel on Thursday.
The new coronavirus infection has been confirmed in 621 passengers and crewmembers on the Diamond Princess, moored at Yokohama Port, near Tokyo.
Japan's health ministry says people who have tested negative for the virus and show no symptoms are being allowed to disembark the ship from Wednesday, following a 14-day quarantine period.
The ministry says 443 returned to dry land on Wednesday, and that about 90 percent are Japanese. It also says about 500 more people are expected to disembark on Thursday, and that about half of them will be non-Japanese.
Most of the passengers are expected to get off the ship by Friday.
The ministry is asking anyone who has tested negative but shared a cabin with an infected passenger to remain on the ship for 14 days after they separated.
Ministry officials plan to call for several days those who have returned home to ask about their health.
The officials will discuss measures for the crew with the ship's operator. They say the staff who hope to disembark may be allowed to do so.