More Rain And Disaster Risks For Much Of Japan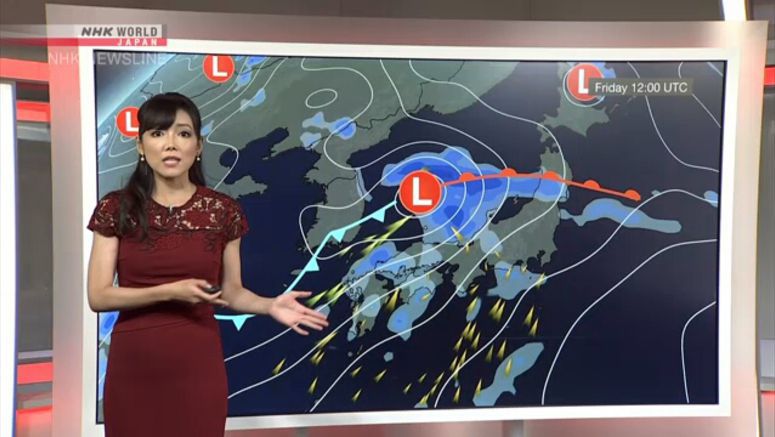 Localized downpours are forecast for western and eastern Japan through early Saturday. The southwestern region of Kyushu has had about half its average annual rainfall in just a week. People in affected areas are being advised to evacuate early as the situation could worsen quickly.
The Meteorological Agency says a rain front extending over the Sea of Japan and a low pressure system are destabilizing atmospheric conditions from western Japan to the Tohoku region in northern Japan. Rain clouds are developing over Kyushu and its neighboring region of Shikoku.
Some swollen rivers in Fukuoka and Oita prefectures in Kyushu could overflow their banks at any time.
Landslide alert information has been issued for five prefectures in Kyushu and one prefecture in Shikoku.
Weather officials forecast more rain in western Japan overnight and in the Tokai region in central Japan on Saturday. Localized torrential rain of at least 50 millimeters per hour is expected in western Japan and the Tokai region. The rain may accompany thunder and lightning.
Violent thunder showers are also forecast for the Kanto-koshin and Tohoku regions through early Saturday. The Kanto-koshin region includes Tokyo.
Residents in northern Kyushu are advised to remain on the alert as developing rain clouds will move over the region, which has been already hit by record rainfall.
Officials say heavy rain in each region of Japan could continue on Sunday and beyond.
They are warning of landslides, swollen rivers, flooding in low-lying areas as well as lightning strikes and tornados.