More Space Planned For Wheelchairs On Shinkansen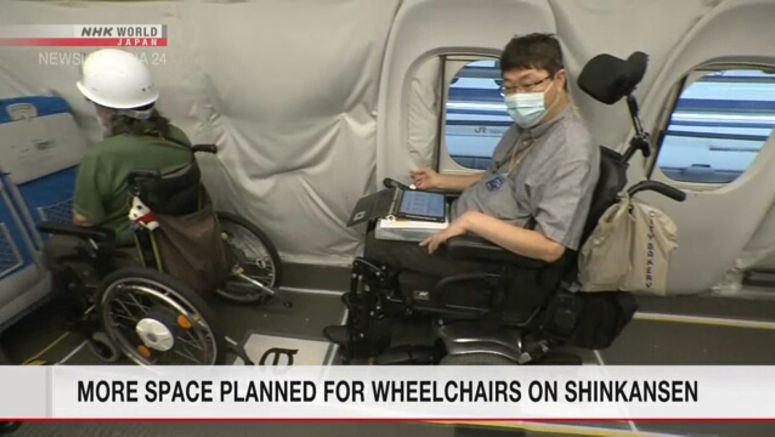 The Japanese government wants Shinkansen bullet trains to have more space for passengers with physical disabilities.
The transport minister has suggested that the trains on the nation's busiest line connecting Tokyo and Osaka should each accommodate up to six wheelchairs.
Akaba Kazuyoshi mentioned the idea while visiting a rail yard in Tokyo of Central Japan Railway on Monday.
The company is the operator of the Tokaido Shinkansen Line.
He spoke with wheelchair users and inspected a carriage with expanded spaces.
The government is preparing a new regulation that would oblige railways to provide areas for four wheelchairs per train.
But the users asked Akaba to increase the number to six for the 16-car trains of the Tokaido Shinkansen. Those trains are longer and have more seats than counterparts on other lines.
Akaba said his ministry will draw up the new barrier-free steps this summer.