More Torrential Downpours Expected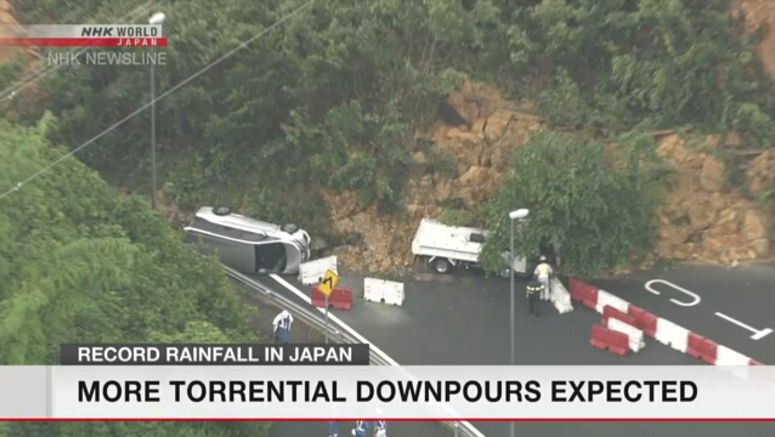 Japan is bracing for more torrential downpours through Friday as a lingering seasonal rain front threatens the western and eastern parts of the country. The rain has already left flooding and landslides along Japan's archipelago in its wake.
In Kyoto, a powerful mudslide swept away three cars near an interchange of an expressway. Officials say no one was injured.
In Yufu, in southwestern Japan's Oita Prefecture, a car believed to have a family inside was also swept away -- in this case, by flooded river water. Police are searching for passengers.
Across the affected areas of the country, 59 people are confirmed dead, four have no-vital signs, and 16 others are still missing.
Kuma Village in Kumamoto Prefecture has seen the majority of casualties. Self-Defense Forces personnel rescued stranded residents, who expressed both a desire to stay positive, and confusion over what steps to take now.
There are still 64 households -- comprising 125 people -- in two other towns in the prefecture that remain isolated and await help.