Mori: Vaccine Will Be Key Factor For Tokyo Games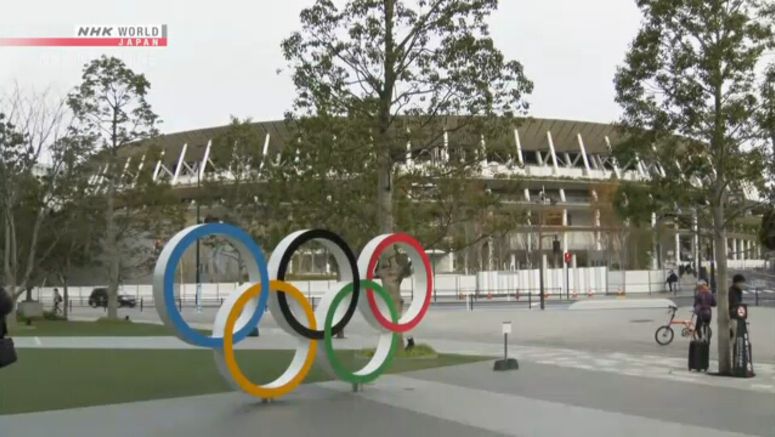 The President of the Tokyo 2020 Organising Committee says the development of coronavirus vaccines and treatments will be a key factor in deciding whether to hold the Olympics and Paralympics next year.
NHK interviewed Mori Yoshiro as Thursday marks one year before the planned opening of the Olympics. Due to the pandemic, the Games have been postponed by one year.
We asked him if the Games can be held, should the current situation continue.
Mori said if the circumstances were to remain unchanged, the Games could not be held. But he added the International Olympic Committee has the authority to make a decision, and it's not appropriate for him to answer a hypothetical question.
Mori said he does not think the current situation will continue for a year from now.
He said whether the coronavirus can be brought under control is the most important factor-- specifically, progress in the development of vaccines or treatments.
Mori suggested it will be difficult to postpone the Games again if they are not held next year. He said the host cities of the Games have been already named until 2028, including Beijing Winter Games in 2022 and Paris Summer Games in 2024. He said Paris probably would not give up its turn to Tokyo.
As for plans to reduce the number of spectators to cut costs and prevent infection, Mori said that's easier said than done.
He said reasonable criteria would be needed, such as limiting spectators to Japanese people.
Mori said the organizers are not considering the option of no spectators for now. But he said they must do so, if that turns out to be the only choice. In that case, he said the cancellation of the Games could emerge as a realistic scenario.
Mori said whether the Olympics can be held or not depends on whether human beings can overcome the coronavirus or not.