Motegi, Pompeo To Work For Free, Open Indo - Pacific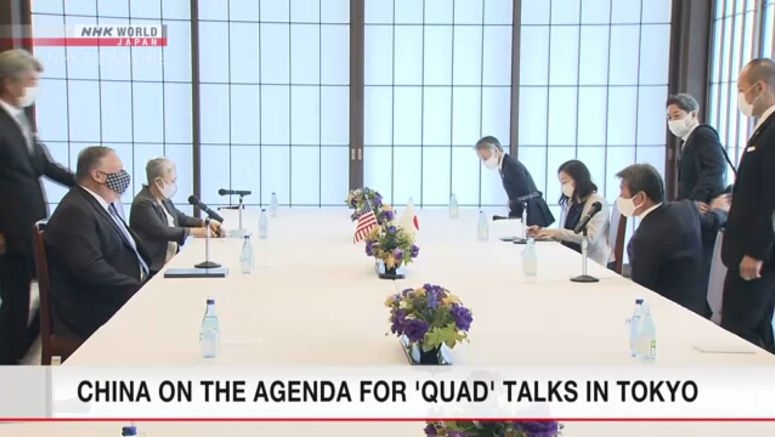 Japan's Foreign Minister Motegi Toshimitsu and US Secretary of State Mike Pompeo have agreed to work closer together to strengthen their bilateral alliance and realize a free and open Indo-Pacific region.
Motegi and Pompeo met in person over lunch in Tokyo on Tuesday ahead of four-way talks with the foreign ministers of Australia and India later in the day.
At the start of the meeting, Motegi said the Japan-US alliance is the basis of peace and stability in the region and the global community.
He said the policy under the administration of Prime Minister Suga Yoshihide to further strengthen the alliance remains unchanged.
Motegi added that he hopes Japan and the United States will continue to lead the global community to realize a free and open Indo-Pacific region.
Pompeo replied that he could not agree more with Prime Minister Suga's statement that a free and open Indo-Pacific is the foundation of regional peace and stability. He added, "The foundation's cornerstone is the US-Japan relationship."
Motegi and Pompeo also agreed to work even more closely to resolve issues such as China's maritime advances in the East and South China seas and North Korea's abductions of Japanese nationals.
They also confirmed plans to step up cooperation with other countries to respond to cybersecurity and the coronavirus pandemic.