Motegi: Travel With Singapore, Brunei To Be Eased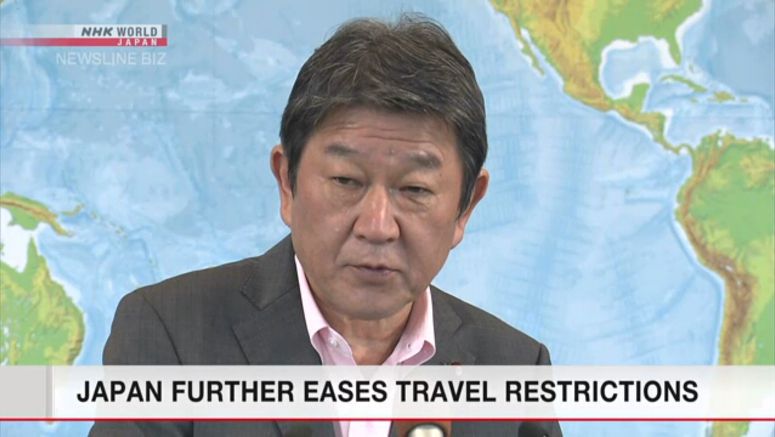 Japan's Foreign Minister Motegi Toshimitsu says Japan has agreed with Singapore and Brunei to ease entry restrictions on long-term residents.
Motegi told reporters on Friday that cross-border travel by long-term residents will be allowed between Japan and Singapore from next Wednesday, and between Japan and Brunei from October 8.
Japan has relaxed entry restrictions on travelers from countries and territories where the coronavirus outbreak is largely contained.
Visits by long-term residents, such as corporate expatriates, to and from Malaysia, Taiwan and others have already been allowed.
Japan and Singapore also have allowed short-term visits by each other's businesspeople.
The Japanese government hopes to allow entry into Japan by mid- to long-term visa holders from almost everywhere in the world as early as next month.
It also hopes to consult each country or territory to relax travel restrictions toward increasing exchange and restoring the economy.