Nagasaki Begins Countdown To Un Nuclear Ban Treaty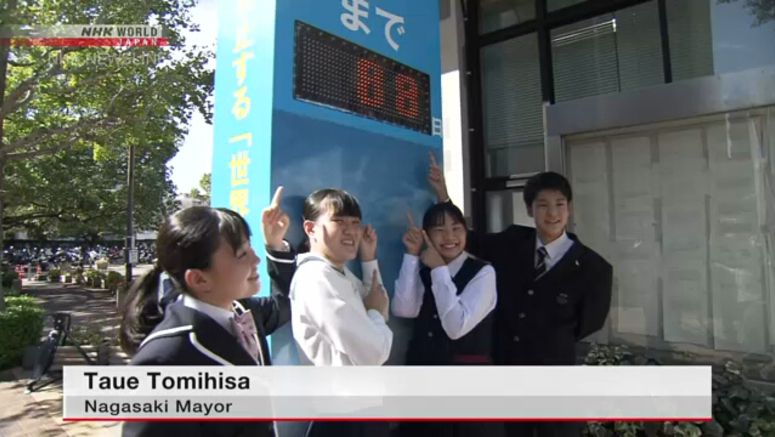 The atomic-bombed city of Nagasaki has set up a countdown board to mark the number of days until next year's UN treaty to ban nuclear weapons goes into effect.
The Treaty on the Prohibition of Nuclear Weapons reached the necessary 50 ratifications on Saturday.
The countdown board was set up in front of the city's main offices on Monday. It displays the number of days left until the treaty goes into effect on January 22.
At a lighting ceremony, Mayor Taue Tomihisa said the treaty has reached a milestone and that he wants to cooperate with everyone to realize a world free of nuclear weapons.
Spectators applauded when the mayor, along with survivors of the atomic bombing, turned on a switch to display the number 88.
A high school peace ambassador, who submitted signatures to the UN calling for the abolition of nuclear weapons, said that she is more determined than ever to collect more signatures.