Nagasaki Mayor Urges Japan Govt. To Ratify Treaty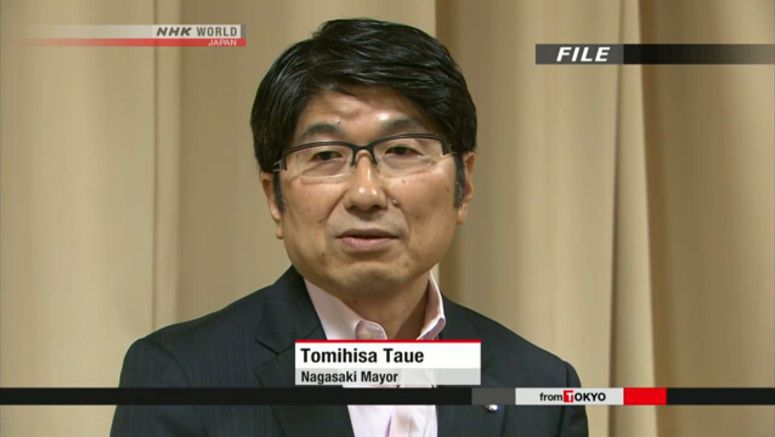 The mayor of Nagasaki City has repeated his call for the Japanese government to ratify the UN treaty banning nuclear weapons.
Mayor Taue Tomihisa said he wants the government to attend a signatories' meeting as an observer if it is difficult for Japan to ratify the treaty.
Taue said he hopes the government will play a leading role in achieving nuclear disarmament, adding that Japan knows more about the horrors of nuclear weapons than other nations as it is the only country to have suffered atomic bombings.