Nagasaki To Test All Crew Members Of Cruise Ship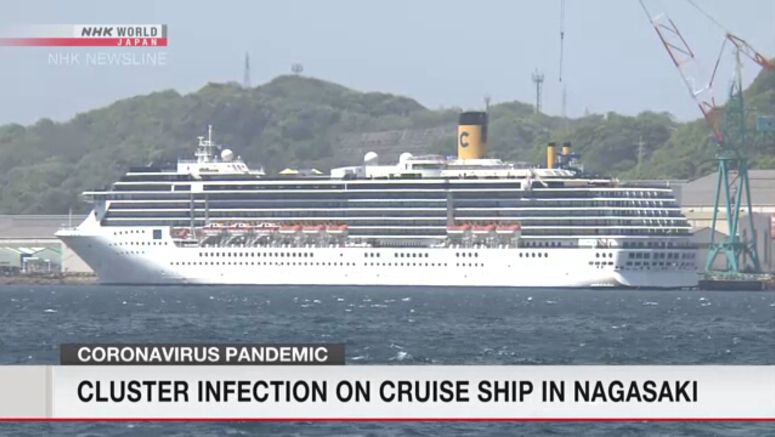 Officials in Nagasaki Prefecture, western Japan, plan to carry out coronavirus tests on all the crew members of a cruise ship docked at the port.
The Italian-registered Costa Atlantica is at the Mitsubishi Heavy Industries shipyard for repairs. Of the 623 crew members, 61 who showed symptoms were tested, and 34 were confirmed to have the virus.
Officials from the prefecture and Nagasaki City are testing asymptomatic crew members, with priority given to about 130 who are essential for the ship's navigation. Results for about half of those who were tested could be available as early as Thursday.
Officials hope to complete the tests for the remaining crew members within several days.
Those who test positive will be quarantined on the ship and monitored. They will be taken to a medical institution if their condition worsens.
Those who test negative will be asked to return to their country, if possible.
However, doctors fear that local hospitals could be overwhelmed if more people on the Costa Atlantica become infected. The prefecture's medical association is considering issuing its own declaration of a medical crisis.
An official at the cruise ship operator's office in Hong Kong told NHK that the crew members are from 33 countries, and said the company is working to prevent infections and contain the virus.