Nagoya Women's Marathon Limited To Elite Runners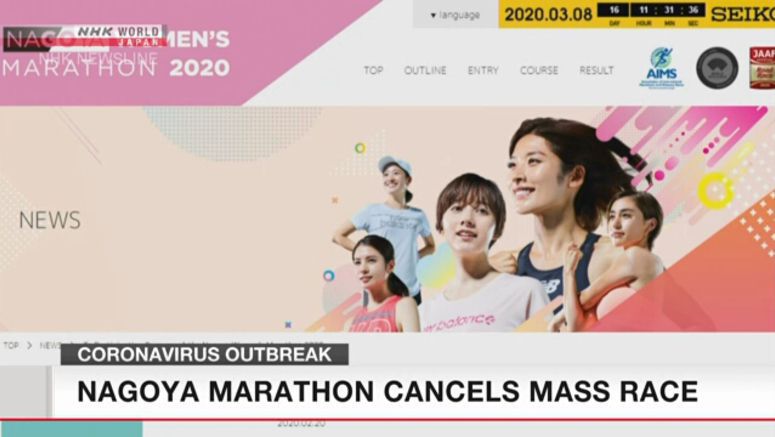 The organizers of Nagoya Women's Marathon say participants in the race will be limited to elite runners to prevent the new coronavirus from spreading in Japan.
They announced on Thursday that they will cancel entries by the public and only accept top runners for the women's marathon race in Nagoya, central Japan, scheduled for March 8.
Those elite athletes include Japanese women competing for slots in the Tokyo Olympics.
The organizers said that the entry fee will not be refunded to registered public runners and they will not guarantee their place in next year's event.
They decided instead to organize a full marathon event online using an smartphone app. Participants who complete the 42.195-kilometer run will be given prizes.
The organizers are discussing when and how to hold the event.
About 24,000 runners, including Japan's seasoned runner Kayoko Fukushi, were expected to participate in this year's Nagoya Women's Marathon.
The organizers say they have concluded it is difficult to hold the race as scheduled in light of the spread of coronavirus infections in Japan.
The move follows the example of the Tokyo Marathon scheduled for March 1 for which organizers decided to exclude all but elite competitors.