Narita Airport Tightens Quarantine Controls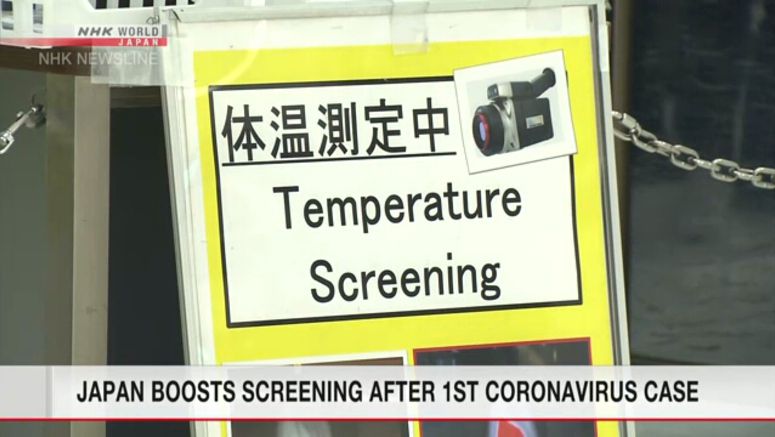 Narita Airport outside Tokyo is tightening quarantine controls after Japanese health authorities confirmed the first case of infection of a new coronavirus linked to a pneumonia outbreak in China.
The new coronavirus was detected in a resident of Japan who had visited the Chinese city of Wuhan.
Officials are strengthening their inspections at the international arrival lobbies. They are asking passengers who have been in Wuhan to declare if they have a fever, cough or other symptoms. They are also monitoring arriving passengers with thermographic cameras.
Many Chinese tourists are expected to visit Japan during the Lunar New Year holidays at the end of this month.